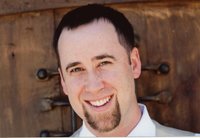 Andrew Scott Marvin
Andrew Scott Marvin, age 36 years, passed away on October 1, 2017 in Camas, Washington. Andrew was born to Gregory & Kathleen (Berlin) Marvin on February 12, 1981 in San Jose, California. He resided 34 years in San Jose, CA and the last 2 years in Camas, WA.
Andrew treasured the times he spent with his family and his children. In addition to those treasured times his interests were woodworking, cooking, gardening, camping and traveling. He was a member of The Branch Christian Church in Camas, WA.
He is survived by his wife, Jada R (Fenichel) Marvin; son, Colton A Marvin; daughter, McKenna M Marvin; mother, Kathleen M (Berlin) Marvin; father, Gregory K Marvin; brother, Michael G Marvin; maternal grandmother, Arla C (Nielsen) Berlin; maternal grandfather, Ronald J Berlin; numerous aunts, uncles, cousins and a nephew.
He is preceded in death by his paternal grandmother, Phyllis A (Failing) Marvin and paternal grandfather, Richard Marvin.
Brown's Funeral Home & Cremation Services have been entrusted to the arrangements.
Please sign Andrew's guestbook at: www.brownsfh.com