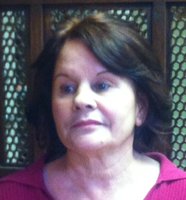 Irma Rosa Rivera
Irma Rosa Rivera passed away on January 6, 2018. She was 71 years old.
Irma was born on August 8, 1946 to her parents Maria Cortes and Monserrate Vergara in Santurce, Puerto Rico. A devoted wife and loving mother, Irma was passionate about her family. She loved to entertain and was the most happiest when she danced. Her patience and love knew no boundaries.
Irma is survived by her loving husband Jose A. Rivera, her daughter Leslie Ann Sultani (Paul), and her son Jose A. Rivera Vergara Jr. (Minako), four grandchildren: Lianna, Michael, Zeyna and Lucas, two sisters: Gladys and Luz Maria, and two brothers: Jose and Moserrate Jr. She was preceded in death by her parents, and her brother Hector.
A celebration of Irma's life will take place on Wednesday, January 17 2018 at 8:30AM at Brown's Funeral Home, with a burial service to follow at Willamette National Cemetery. To sign the online guest book, please visit www.brownsfh.com