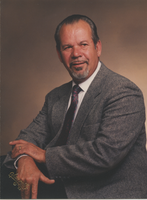 Kenneth Eugene Marco "Del" Del Monico
Kenneth (Del) Eugene Marco Del Monico
Born November 5 ,1926 in Minneapolis Minnesota passed away peacefully on Saturday March 10 , 2018 in Vancouver, WA.
He is preceded in death by his Father Michael Del Monico, Mother Beatrice Roy Del Monico, Nephew Bruce Jr., and Great Granddaughter Jada-Marie Diana Race.
He is survived by his Wife of thirty-one years; Donna Del Monico, two Brothers; Bruce Del Monico and Michael (Mickey) Del Monico, two Daughters; Cheri Cuthbertson and Carol Del Monico, two Step-Daughters; Deborah Marks and Diana Budke, as well as a Step Son; Dennis Bogle Jr.
Grandchildren; Jacqueline, Robert, Laurie, Nathaniel, Nicole, Ashley, Dennis and Stephanie.
Great Grandchildren Alyssa, Kayla, Tara, Rachael, Riley Rose, Enrique, Lilyonna, De'Vontia, Kaden, Elijah, Savannah, Cheyenne, Ethan, Bentley, Charlotte, Kennedy, Danika, Amelia and Jax.
He enlisted in the Navy at 17 years old, during WWII; serving as an Electrical Engineer. He was part of the Philippine Liberation and received the Victory Medal World War II.
He worked for Century Link building Satellite Earth Stations for over 40 years; some being in foreign countries. He spent 27 years in Alaska-two of those in Homer and twenty-five in Anchorage. He was living in Anchorage when Alaska became a State. He eventually made Vancouver, WA. his home before marrying Donna and retiring. Once retired, he enjoyed spending his time Gardening, playing Poker at the Elks Lodge, or outside on the patio feeding the Squirrel's while enjoying a cocktail.
He was a Life Member of the Vancouver Elks Lodge #823 and started a Scholarship Fund through the Emblem Club.
In lieu of flowers the family would prefer donations be made to the Del Monico/Slemp Scholarship Fund at 610 Esther Street, Suite 201 Vancouver, WA. 98660
Memorial Service to be held Thursday March 29th, 2018 1:00 pm at the Vancouver Elks Lodge #823 11605 SE McGillivary Blvd. Vancouver, WA. 98683