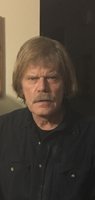 Randy Eugene Kelly
Randy Eugene Kelly passed away at home on March 13, 2018. He was 63 years old.
Randy was born on August 13, 1954 to his parents Ann and Kenneth Kelly in Ashland, Wisconsin. He was a 30+ year resident of Clark County, and was self employed in the construction industry. Randy enjoyed playing pool, and was an outdoorsman who loved fishing, and the beauty of the Pacific Northwest. He loved sports, especially baseball, and coaching his childrens little league teams.
He is survived by his parents: Kenneth (Marge) Kelly of Salem and Ann Krouse of Vancouver; his 3 children: Ryan Kelly, Cody Kelly, and Haley Kelly and Fiance Luke, all of Vancouver; 2 grandchildren: Amaya Kelly and C.J. Kelly; his stepchildren Sam Greenwood and Elliott Bamforth, his sisters Debi Bunch and Tammy Kelly-Perschmann; and his close friends: Arlon Elmer and Family, and Carl Bradish. Randy also loved his dog Brock. Randy was preceded in death by his stepfather Harold.
No services are Scheduled at this time. Arrangements have been entrusted to the care of Brown's Funeral Home. To sign the online guestbook, please visit www.brownsfh.com