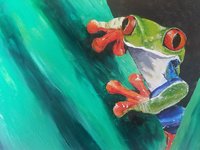 Shannon Doreen Wickert
Shannon Doreen Wickert passed away on March 22, 2018. She was 53 years old.
Shannon was born on January 23, 1965 in Prescott, Arizona to her parents Margaret Rachel and Fred Wells. She worked as an OB Nurse at St. Peter's Hospital in Olympia, Washington, and was an 18 year resident of Camas.
Survivors include her husband of 33 years, Steven Wickert at home; her mother Rachel Wells of Prescott, Arizona; her son Hunter Wickert of Vancouver; daughter Emily Wickert of Rocks Spring, Wyoming; her brother Fred Jr., and sister Cindy of Prescott, Arizona. She was preceded in death by her father, and her brother Lance.
Am celebration of life will take place Friday, April 20 at 2 PM at Brown's Funeral Home. To sign the online guestbook, please visit www.brownsfh.com