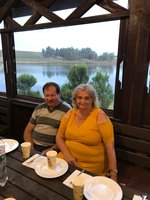 Mariya Navizovska
Mariya Navizovska passed away on November 17, 2018.
A celebration of life will be held Tuesday, November 20, 7PM at the Unkranian Bible Church in Fairview, Oregon. Burial will take place Wednesday, November 21, 11AM at Forest Lawn Cemetery in Gresham, Oregon.

Arrangements have been entrusted to Brown's Funeral Home.