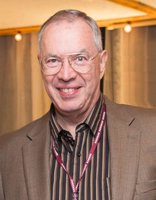 Douglas Edward Nelson
Douglas Edward Nelson, age 67, passed away unexpectedly on November 20 at his home in Camas, WA, from complications from non-Hodgkins lymphoma. He was born March 31, 1951 in Detroit, MI, to parents Edward and Helen Nelson.
Doug's father was a career Air Force officer who served in three wars. Soon after Doug's birth, the family was transferred to El Paso, TX, then shortly after to March Air Force Base in Riverside, CA. In that his Father was frequently away, Doug learned responsibility at an early age, which served him his entire lifetime.
Doug's middle school years were spent in Minot, ND, and his high school years in Paris, France, where he attended Paris American High School until 1967. At that time, Doug's father was sent to serve in Vietnam and the rest of the family went to Salina, KS, for the duration of that conflict.
After high school, Doug earned a degree in Mathematics from Wesleyan University in Connecticut and began working in the computer department at Aetna Life Insurance Company. There he became impressed with how the top managers ran their departments without knowing how to write computer code, so in 1975 he applied for and was accepted to attend Harvard Business School in Cambridge, MS, where he graduated in 1977 with a masters degree in business administration.
Doug accepted a job at McKesson Corporation's headquarters in San Francisco, CA. Doug was the only MBA at McKesson at that time and he rapidly advanced, first as plant manager for Alhambra Water in the San Francisco Bay Area and then to his boss's boss position as General Manager for the water division, during which time he also served as president of the International Bottled Water Association.
Meanwhile, he met and married his wife, Nancy Miles and the couple moved to Glendale, CA, headquarters of McKesson's Water Division. There they had two children: David and Melanie.
In 1990 McKesson began grooming Doug to become head of its Pharmaceutical Wholesale Division and the family moved back to the Bay Area, settling in Lafayette, CA. Doug enjoyed his corporate career, but when unexpected changes in the top management of the corporation occurred, he decided to retire at age 40 and pursue private financial investment, an activity in which he proved to be particularly astute.
Doug's greatest joy was his two children, with whom he was very active, volunteering in their classroom, in their computer lab, and with their scout groups. He was asked to serve as the financial executive on the Mt. Diablo Silverado Boy Scout council, managing the group's investments, for which he was awarded Scouting's highest honor, the Silver Beaver Award.
The family moved to Camas, WA in 2006. Doug liked to travel, go camping and barbeque. He loved computers and electronic gadgets. He pursued all interests in his life with a passion and thoroughness, extensively researching options and then effectively implementing strategies with precision.
Doug is survived by many people, all surnamed Nelson: his wife of 35 years, Nancy, his son David Edward and daughter Melanie Anne; by brother Robert (wife Jennifer) and sister Alice, as well as his nephew Daniel and niece Michelle. A memorial service is being planned for Doug's birthday in the spring. The family requests any donations be made in Doug's honor to the West Columbia Gorge Humane Society where Doug was an avid supporter.