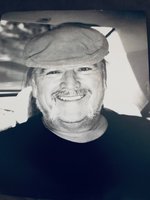 Gregory Lee Morrelli
Gregory Lee Morrelli passed away on Sunday evening, January 13, 2019. He was 69 years old.
Greg was born to his parents, James and Edna Morrelli, in Salem, Oregon on June 14, 1949. He was a 21 year Clark County resident, and was a member of the Sons of the American Legion.
Greg is survived by his 3 daughters: Felicia (John) Hubach of Vancouver, Deidre (Eli) Gomez of Las Vegas, and Melissa Morrelli of Las Vegas; 8 grandchildren; sibilings James Morrelli, Anthony Morrelli, and Gigi Bryden. He was preceded in death by his parents and his brother Corky.
There will be a celebration of Greg's life held on Friday, January 18, 2019, 5:30 PM at the Cape Horn Post 122 American Legion. Arrangements have been entrusted to Brown's Funeral Home. To sign the online guestbook, please visit www.brownsfh.com