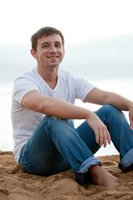 Austin William Hensley
Austin William Hensley, 27, of Camas, Washington passed away peacefully in his sleep on January 29th, 2019.
Austin was born January 7th, 1992, in Kirkland, Washington. He graduated from Camas High School in 2010 and spent three years at Washington State University in Pullman before returning to Camas in 2013. Austin was known for his infectious laugh, excellent sense of humor, love of the ocean, and adventurous spirit. A man of few words, he nonetheless loved to speculate about the nature of existence and God, and never missed the chance to tell highly embellished stories about himself or others. Austin loved music, especially Lil Wayne, Phil Collins, and classic rock. A three-sport letterman, he enjoyed playing sports: highlights include an undefeated regular season wrestling for Skyridge Middle School, scoring 24 touchdowns as a fullback for Camas as a Freshman, and playing varsity linebacker at CHS. In more recent years he was constantly taking his dog Knut for lengthy walks, and he crisscrossed Camas and east Vancouver many times over. In 2013 Austin was diagnosed with schizophrenia, which created some challenges but did not diminish his zest for life. He had an energy that could light up a room. Those who knew Austin would always comment how he could make them laugh even when they were upset and what a kind and gentle spirit he was. Austin took great comfort in his faith – he talked with God every day. His family takes some solace in knowing how happy he was, right up to the time of his passing.
Austin's memorial service will be held at 1pm on Saturday, February 9th at Brown's Funeral home in Camas. Austin is survived by his parents Tim and Jenner, siblings Gretchen and Jordan, and numerous family and friends. He is very loved.
Donations in Austin's name can be made to NAMI Southwest Washington or the Humane Society for Southwest Washington.