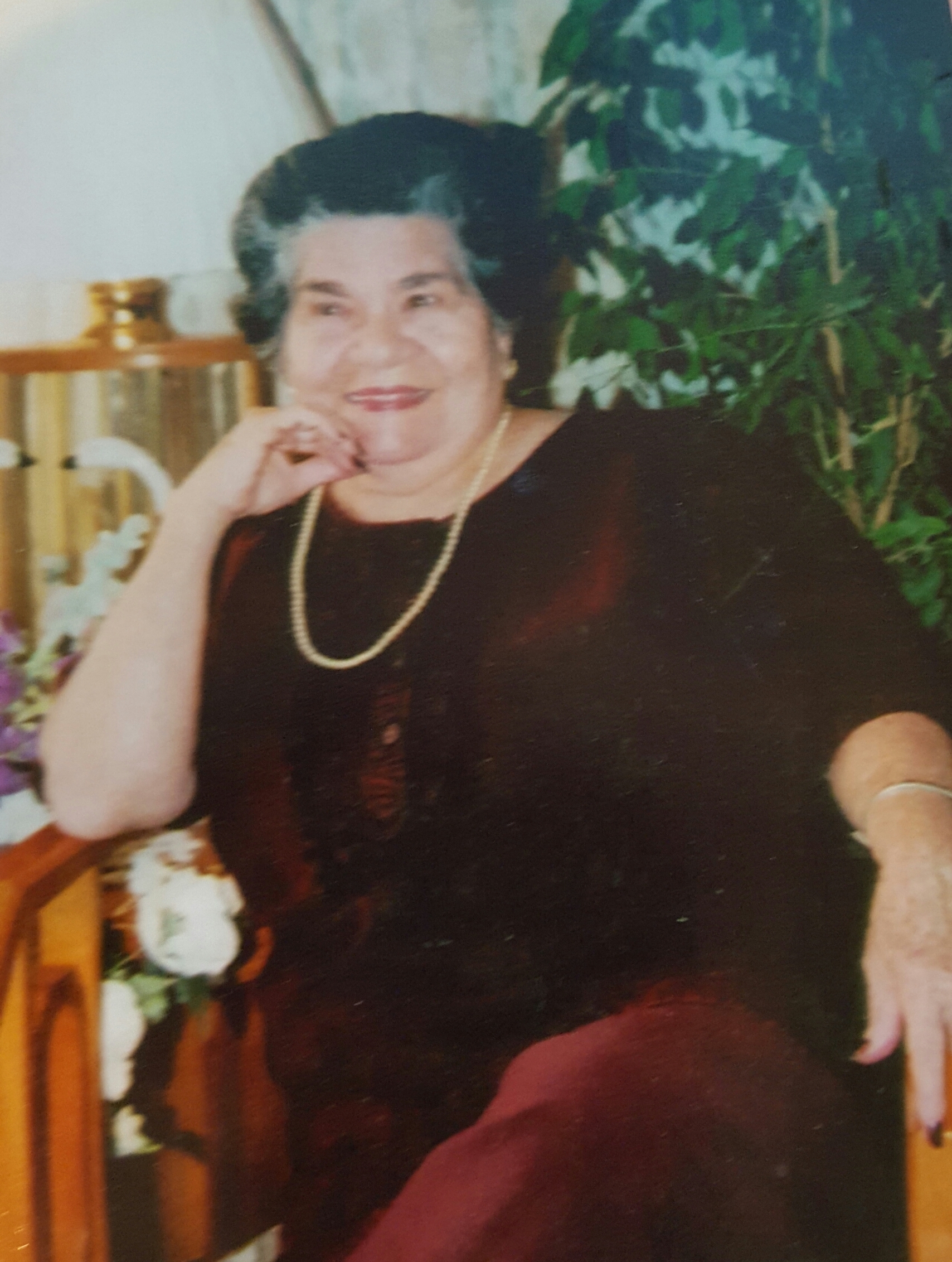 Hilda Aurora Martin Lopes
Hilda Aurora Martin Lopes. 92, passed away peacefully surrounded by family on July 29th 2019.
She was born in Peru but also lived life with her family in the States. She was a longtime Clark County resident.
Hilda had 2 daughters, Tereza (John) Call of Vancouver, WA; Sonia (Jesse) Freitas of Seattle, WA, as well as a son, Dagonberto (Natalia) Lopes of Mesa, AZ. She is also survived by brother Manuel Martin who is still in Peru, and sister Vilma Carbenas Martin also of Peru. She also has 12 grandchildren and numerous great grandchildren.
Hilda was preceded in death by her parents Francisco and Aurora Martin Rodriguez, and 8 of her brothers and sisters.
Services will be held August 9th 2019 at 11am at the The Church of Jesus Christ of Latter-day Saints Vancouver East Stake Center - 18300 NE 18th St, Vancouver, WA 98684 - followed by a graveside service at Park Hill Cemetery - 5915 E. Mill Plain Blvd., Vancouver, WA 98661.
Arrangements are entrusted to Brown's Funeral Home 360-834-3692.
Wonderful Mother
By Patrick O'Reilly
God made a wonderful mother,
A mother who never grows old;
He made her smile of the sunshine.
And He moulded her heart of pure gold;
In her eyes He placed bright shining stars,
In her cheeks fair roses you see;
God made a wonderful mother,
And He gave that dear mother to me.