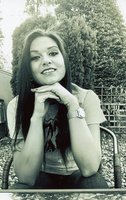 Kaylene Nicole Christensen
Kaylene Nicole Christensen, of Washougal Washington, passed away on July 31st, 2019. She was just 22 years old.
Kaylene was a Christmas baby, born December 25th 1996 in Portland Oregon to Nicole Dennis and Clint Christensen. She grew up in Washougal and went to school to become a Certified Nursing Assistant. She also started a family, having 2 boys and engaged to the love of her life, McGrath Rhodes.
Kaylene is survived by her family in Washougal, WA.; fiancé McGrath Rhodes, sons Ryan Matthew White and Ryder Rhodes; mother Nicole Dennis of Vancouver, WA; parents Clint and Rebecca Christensen; paternal grandparents Marvin Mills and Karen "Grammie" Christensen; maternal grandparents Marshal and Suzanne Emdee and RIck and Brenda Gilbertson; her brother Logan Ryan Christensen, a sister, Adrianna Carr, great grandpa Don Gilbertson as well as her numerous aunts, uncles, and cousins - all of whom she loved dearly.
The family will be planning private services to celebrate Kaylene at a later date. Arrangements are entrusted to Brown's Funeral Home, Camas, WA. 360-834-3692.