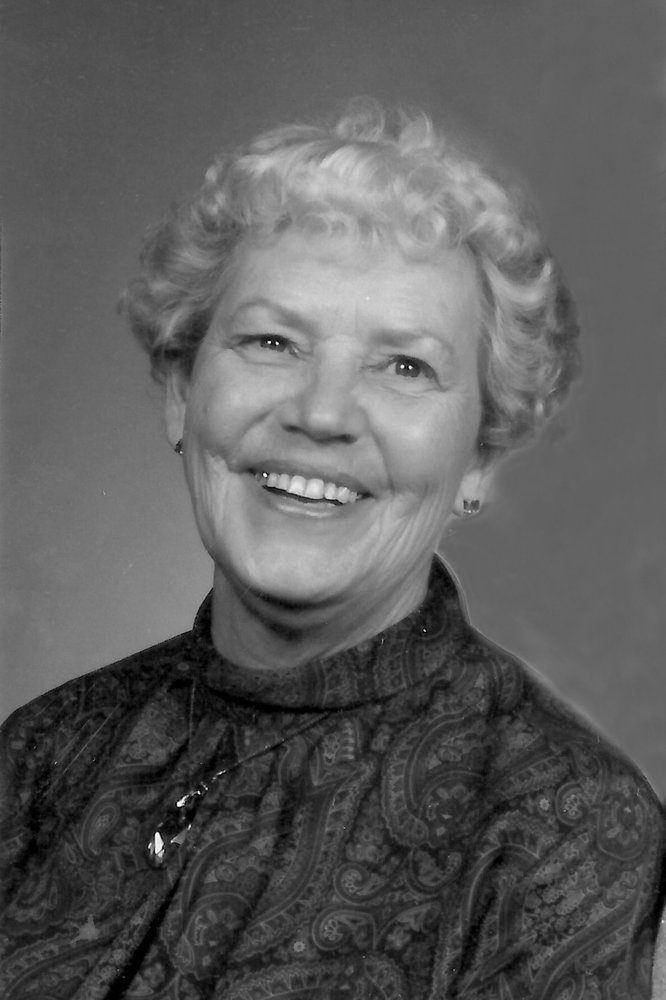 In Memory of
Audrey O'Hare Patterson
Sunday, September 23, 2018
Plant a Tree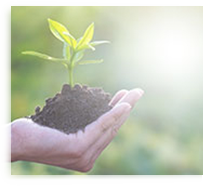 Celebration of Life
11:00 am - 3:00 pm
Sunday, November 4, 2018
Norse Hall
111 NE 11th Avenue
Portland, Oregon, United States

Get Directions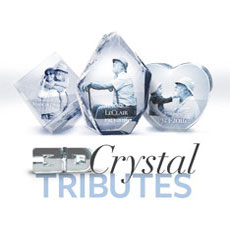 Order A Crystal Tribute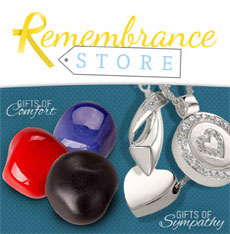 The Remembrance Store
Obituary of Audrey O'Hare Patterson
Audrey O'Hare Patterson passed away peacefully, surrounded by love, on September 23, 2018. She was 97 years old and had been a lifetime Portlander, until the last 14 months when she moved into Family Adult Care homes in Vancouver and Camas, Washington to be closer to her daughter.
Audrey was born on June 3, 1921, to Frank Andreas Johnson and Agnes (Sorlie) Johnson in Portland Oregon. Both of her parents immigrated from Norway and were part of a group who built the Sons of Norway Grieg Lodge in Portland (1928) where Audrey continued their legacy of involvement. One of her highlights was being a part of the first Leikkarringen dance team which performed at the 1939 World's Fair at Treasure Island in San Francisco. Additionally, Audrey and her friends would ski on Mt Hood and afterwards they would go dancing, one of her true passions that she continued to have throughout her life.
Audrey graduated from Grant High School and then attended a trade school prior to working for Pacific States Cast Iron Pipes as a secretary. She was also an original member of the National Secretaries Association that was established during the 1940's.She discontinued working in 1951 upon marrying Robert "Bob" Francis O'Hare with whom she had three children, Timothy, Brian and Cecilia. She enjoyed friendships with other mothers in the neighborhood; baking for birthday parties and picnics; painting ceramics; learning how to decorate cakes and running kids to swimming lessons, trips to the Beaverton Bakery or the movies and numerous other places. The majority of family holidays and summer weekends picnicking were spent with close family friends.
After Audrey's husband Bob O'Hare passed away in 1968, Audrey returned to work and eventually retired having worked several years at Pacific Maritime Association.
Audrey later met and married Robert "Pat" Patterson in 1977. He and his daughters, and their husbands who lived in the Spokane and Leavenworth areas, were a wonderful addition to the family with some shared holidays and times together.
Audrey and Pat reacquainted themselves with Grieg Lodge by beginning to attend dances and have another try at learning Norwegian and ultimately became volunteers. They loved to travel and visit friends and family and were one of the first cable-travel-channel sweepstakes winners, winning a trip to Norway, Finland and Sweden.
Continuing with her travel interest, Audrey ventured on an Alaskan cruise and another trip with cherished friends later in life and also went to Maui with her daughter. In 1992, after the passing of her husband Pat Patterson, Audrey became the bar manager at Norse Hall running it for 12 years until she retired at the age of 89. She loved the business aspect such as ordering bar supplies, maintaining various licensing requirements and working with other volunteers, enjoying the end of a busy night; Audrey also served as a board member. Audrey loved socializing with people and made it a point to ensure anyone sitting at the bar would feel welcomed and could find a niche at the lodge. She was thankful for her family and the many cherished friendships that she was fortunate to have throughout the years, both young and old.
Audrey was loved by family and friends for her wit, smile, kindness and being a "doer". She loved current events as a means to connect with others and she would say, "I need to keep my mind active." This served her well as close to her last days she could still provide quotes regarding pipe sizes and fittings from her days at Pacific States along with singing the Norwegian National anthem. She maintained her optimistic and caring spirit until the end always asking " How is everyone?"; and starting "I've had a good life!"
Survivors include her daughter Cecilia O'Hare Ringsage and her husband Rob of Washougal, Washington; her son Tim O'Hare of Portland; her son Brian and his wife Lorene O'Hare of Camron Park, California and their children Keegan, Connor and Kelsey O'Hare; stepdaughter Sharon and her husband Dave Johnson and children Steve, Brenda, and Coleman and stepdaughter Rachel and her husband Arnie Scown and children Stephanie and Jason, and Shelly who preceded Audrey in death in1993. Audrey, you are truly loved and will be dearly missed by all your family and friends. You are forever in our hearts .... We know you are dancing! A graveside memorial with family will be held at Willamette National Cemetery on October 4th.
There will be a celebration of life reception for Audrey at Norse Hall, Grieg Lodge on Sunday, November 4th, from 11am - 3pm for family and friends. There is a small parking lot behind the lodge as well as street parking. In lieu of flowers, for those who wish, you may make a contribution to the Grieg Lodge Scholarship Fund or a charity of your choice.
Norse Hall 111 NE 11th Ave Portland OR
Share Your Memory of
Audrey
410 NE Garfield Street | Camas, Washington | 98607 | (360) 834-3692